When it comes to Federal Bureau of Investigations activities, agents in the field are those that are on the front lines and in the line of fire, protecting our country, its interests and its citizens against anyone, individual or organization, who would seek to do them harm.
Field agents in the FBI have a single dedicated goal, and that is to protect the United States against exploitation or damage from hostile forces. Whether it's a single violent criminal, a human trafficking organization, a terrorist network or political corruption, FBI field agents are there to bring down the threat once and for all.
The Duties of an FBI Field Agent
FBI Field Agents have ever-changing duties, making this a job whose very nature changes day by day. They work to collect evidence at the sites of criminal or terrorist activity, to enforce federal laws and protect U.S. citizens from violations of their rights as well as protecting the nation's interests against rogue foreign powers and terror networks.
Find schools and get information on the program that's
right for you.
(It's fast and free!)
Featured Schools
FBI Field Agents regularly come into contact with dangerous elements and criminals. They use the information gathered by analysts, profilers and investigators and use this to track down and arrest offenders who are a danger to innocent people.
Field agents may have to organize or lead SWAT or other operations to bring down individuals, cells or networks. They might have to go deep undercover, infiltrating criminal organizations. They may be required to put themselves in direct danger in the name of protecting others. Field agents see the worst in humanity and must weather it on a daily basis.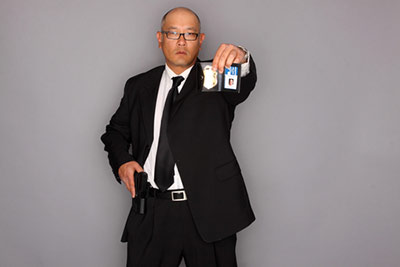 Requirements of an FBI Field Agent
Because of the nature of the job, there are certain specialized requirements for field agents in the FBI. This is not a job for the weak-hearted; only the most stalwart agents can handle what field agents see every day.
You must be utterly dedicated, honorable, trustworthy and reliable. You must be devoted to the cause of bringing down criminal activity and protecting the country's interests. You must have highly-developed social skills and be able to work well with other people in a variety of diverse situations.
Finally, an FBI field agent must be highly flexible, able to pick up and relocate at a moment's notice anywhere in the world. Whatever the job needs, you must be capable of delivering it on call.
Discover criminal justice & law enforcement programs that are a match for you!
Why Become a Field Agent?
People who like action and perform well in high-stress situations are ideal candidates to become a field agent in the Federal Bureau of Investigation. However, while the job may occasionally call for heroics, it also requires people with outstanding analytical skills and judgement. If you've got a solid logical head on your shoulder and great instincts for when to act and when to hold back, the path of a field agent might be excellent for you.
If you fit this profile, if the life of actively pursuing and breaking down criminal organizations and individuals and making sure they see justice appeals to you, then explore the requirements to enter the exciting and rewarding life of an FBI Field Agent today.