Of course, everyone wants to know what they're going to get paid when they enter any given job, and in a career that is exciting and risky as that of an FBI agent, the question may hold special significance. There is an argument to be made that FBI agents take their jobs for passion and dedication, but earning a decent living never hurts, either.
FBI agents, like all government agents, are paid on a special scale which is laid out in grades and steps. Explore how the General Schedule and the various steps in each grade apply to FBI salaries, and what you can expect to earn as an agent or specialized staff.
The General Schedule and Pay Scale
All federal government jobs are salaried based on government-regulated scales. For the vast majority of government jobs, including FBI agents, this pay is on what is known as the General Schedule, or GS. This pay scale is comprised of 15 "grades," with each grade having 10 steps. The grade your position is assigned is how pay is determined for a given job.
Find schools and get information on the program that's
right for you.
(It's fast and free!)
Featured Schools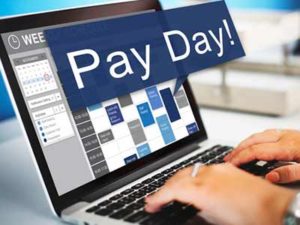 The general grade levels are as follows:
Certain positions, designated as those with career ladders, have the ability to climb from one pay grade to another without the requirement for job-shifting. This can often occur in as little as a few years if the candidate excels at their position.
Where Do FBI Salaries Fall?
FBI salaries begin at GS-10 and is a career ladder job in which agents and staff can go up to GS-13. The highest-earning agents within the Bureau who progress to high-level supervisory positions can climb far past that and all the way to GS-15 in the best cases. In 2017, this means that a starting agent at GS-10, Step 1, will earn $47,630 per year. Step 10 at this grade is $61,922 annually. At the top of the non-supervisory range, GS-13, Step 10, an agent can earn $96,958 per year.
Discover criminal justice & law enforcement programs that are a match for you!
Base Pay vs. Living Adjustment
The figures above are 2017 base figures and the pay scale is adjusted for inflation and cost of living every year and can vary by specific location as well. Depending on where you live, the base pay is adjusted for cost of living in that area. This means that someone living in Los Angeles will likely make more money than someone in Pittsburgh, as the cost of living in LA is much higher than it is to live in Pittsburgh.
In addition, those who are asked to live outside of the continental U.S. will likely get a higher salary as well, because the government grants a COLA, or Cost of Living Allowance for those who live in Hawaii, Alaska or offshore territories.
The U.S. Office of Personnel Management offers a General Schedule Salary Calculator based on locality, grade and step.