For those looking for a job in federal law enforcement, a career where no two days will be the same, the path of a Special Agent in the FBI can be an ideal solution. These dedicated men and women are highly-trained, specialized and completely devoted to protecting the American public and U.S. interests from those who would cause the nation harm.
From serial killers to kidnappers to interstate crime sprees to terrorist activity, special agents track down fugitives and criminals, and return them to face justice. Learn about FBI special agents, what they do, the service they perform, and why their duties are vital to the safety and security of the United States.
What Do FBI Special Agents Do?
The question of what FBI Special Agents do is a complex one, as no two special agents perform the exact same job duties, and no two days are the same. In the course of one day, an agent might interview a potential witness for an investigation, appear to offer court testimony, plan a sting operation, arrest a fugitive, and then appear at a seminar, community event or benefit in a speaking capacity.
FBI Special Agent Career Opportunities
The various career opportunities for an FBI Special Agent are broad ranging and depend largely on your job training and specialization. Some agents serve in the capacity of a federal police force, tracking down domestic fugitives who commit heinous crimes or travel across state lines, confusing jurisdictions.
Others serve as part of hostage rescue teams, bomb techs, SWAT officers, criminal profilers, operational medics, and can even serve overseas as part of counterterrorism agents in the field. The range of duties an agent can perform is almost limitless.
Find schools and get information on the program that's
right for you.
(It's fast and free!)
Featured Schools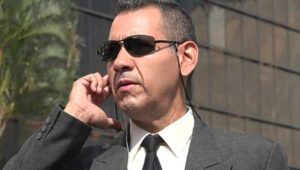 Types of Special Agents
How Do I Become a Special Agent?
The first thing you need to become a special agent in the Bureau, is absolute dedication and belief in the FBI's mission. These agents have a diverse but highly specialized skills set and must meet a cohesive set of basic requirements.
These include being between the ages of 23 and 36, be physically fit, have at minimum a bachelor's degree plus three years of full time experience working, a valid driver's license, and the flexibility to relocate anywhere at a moment's notice.
Discover criminal justice & law enforcement programs that are a match for you!
Education, Skills and Training
Core education and skills can vary widely, but can include areas like STEM education, language and linguistics, law enforcement, medicine, CPA education, engineering, detectives, military experience, practical and theoretical scientists, and even pilots. They must be team players with excellent communication and interpersonal skills, leadership and a highly organized and analytical mind.
Following your application and acceptance, you will enter specialized training fields best suited to your talents. You could become part of the Tactical Recruitment Program, the Operational Medic Team, Evidence Response Team, Technically Trained Agent program or a variety of other openings.
If you're looking for an exciting, dangerous and thrilling career tracking down the worst criminals in the world and making sure they never hurt anyone again, or stopping them before they hurt anyone at all, look into the various career paths available to FBI Special Agents.