Initially founded as a felon colony, Georgia has a long history of dealing with crime. In the modern era, many Georgia citizens interested in a career fighting crime consider joining the Federal Bureau of Investigation (FBI). The FBI is a national level crime fighting organization that works to protect Americans at home and abroad.
Because FBI work is so important, there are very strict requirements for becoming an agent. Learning these requirements should be your first step in becoming an FBI agent in Georgia.
FBI Agent Requirements in Georgia
Basic Requirements
Certification: An FBI agent does not need to possess certification.
Age: To be eligible to become an FBI agent, you need to be between the ages of 23 and 37, with appointment occurring before you actually turn 37.
Licensure: You do not need to earn a license before applying to become an FBI agent.
Degree: You need to earn a bachelor's degree from an accredited college or university.
Experience: Acquiring three years of professional work experience is required before you submit an application to the FBI.
Citizenship: You can only become a FBI agent if you're a US citizen.
Find schools and get information on the program that's
right for you.
(It's fast and free!)
Featured Schools
Additional Requirements
Flexibility: You must have the ability to relocate to anywhere the FBI sends you.
Background: A thorough background check is required before you can become an FBI agent.
Fitness: All candidates to become an agent are required to pass a physical fitness test.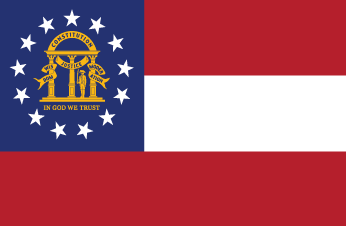 Application Process in Georgia
Application: You must complete two application phases to become an FBI agent. In Phase I, you will attend a meet and greet interview and take a three-hour exam. Phase II features a structured interview and a writing test. Applicants that pass both phases will then take a basic field training course. Graduates of the field training will become probationary FBI agents for eighteen months.
Georgia FBI Agent Education
Despite its intense focus on law enforcement, the FBI accepts applicants from all backgrounds and educational disciplines. In addition to the standard law enforcement and military candidates, the FBI also considers applicants with degrees in accounting, engineering, law, STEM and foreign languages.
Discover criminal justice & law enforcement programs in Georgia that are a match for you!
Major Cities in Georgia
Atlanta has 447,841 citizens and is the most popular city in Georgia.
Savannah is the second largest Georgia city with 142,772 residents.
Athens has a population of 119,980.
What Does an FBI Agent Do in Georgia?
FBI agents are responsible for many tasks, almost all of them related to law enforcement. FBI agents will investigate a wide range of crimes and pursue criminals. This can occur across states and sometimes overseas.
An FBI agent can work in a number of legal areas. Some of the most common crimes that an FBI agent will be tasked with investigating include public corruption, violent crimes, cybercrime and white collar crime.
FBI agents can also work in counterintelligence and work to combat terrorism that takes place in the US and abroad.
Related Careers
Any profession that involves crime investigation is closely related to work in the FBI. Private detectives and law enforcement officers are the most similar careers to that of an FBI agent. Cyber security can also be a related profession.
Employment Numbers in Georgia
The FBI does not publish information about its employment numbers, which means there is no information about the current number of agents working today. In Georgia, the FBI has one field office located in Atlanta.
Georgia FBI Agent Salary
The government maintains a General Schedule (GS) pay scale for law enforcement officers, which also determines the pay for an FBI agent. At the beginning of their career, an FBI agent will be considered a GS-10. However, it is possible for agents to advance to level GS-13. This gives Georgia agents a total career salary range of $59,406 to $117,028.
Georgia Related Organizational Links
Criminal Justice Programs and Schools in Georgia
Find schools and get information on the program that's right for you.
(It's fast and free!)
Choose your area of study and receive free information about programs you are interested in. FBI agents are dedicated to America's defense and security. There are a number of careers you can pursue within the FBI with current activities focusing heavily on anit-terrorism. No matter which career you pursue becoming an FBI agent requires deep commitment and dedication. Request information from multiple schools to find the best program and educational opportunity for you!