The Federal Bureau of Investigation (FBI) contains many vital professions, but there is none more crucial to national security than working as a FBI Intelligence Analyst. Operations carried out by the FBI depend on accurate, actionable intelligence, and it is the duty of FBI Intelligence Analysts to take raw information and distill it for use in the field.
When you work as an Intelligence Analyst with the FBI, you will be required to collect information from a wide range of sources and examine it for the most pertinent details related to national security. Because this job is so important, FBI Intelligence Analysts must have a very specific set of skills and are required to go through a rigorous testing process.
Get Your Degree!
Find schools and get information on the program that's
right for you.
(It's fast and free!)
Intelligence Careers
If you're interested in becoming an FBI Intelligence Analyst, there are three different career tracks that you could choose.
The first track is known as Tactical. When you are a tactical track FBI Intelligence Analyst you will provide information on threats that are presently occurring. Analysts in this track will provide data necessary for planning operations and may be required to work in the field.
The second analyst track is known as Collection and Reporting, and these are the analysts who are responsible for handling data in its raw form. An FBI Intelligence working in collection and reporting will oversee information gathering and will routinely be required to decrypt vital information.
The final track you could choose when becoming a FBI Intelligence Analyst is the Strategic track. Analysts on the strategic track are primarily responsible for threat assessment and can prepare information that will be used to develop national security policy.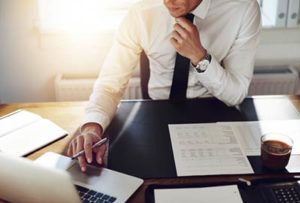 FBI Intelligence Analyst Skills
Intelligence Analysts are some of the most skilled professionals that the FBI employs. In order to gain a position as a FBI Intelligence Analyst, you must possess a set of advanced skills related to gathering and examining data. For example, to have a job in this career you must be comfortable retrieving information from disparate sources, interviewing suspects face to face, making both immediate and long-term decisions and producing reports needed for policy.
In addition to the previously mentioned skills, a successful FBI Intelligence Analyst must be able to identify and cultivate intelligence assets, provide assessments of planned operations, locate and correct administrative weaknesses and assist FBI Special Agents in maintain national security.
To become a FBI Intelligence Analyst, you will be required to submit to a multi-phase application process that includes multiple tests and interviews.
FBI Intelligence Agent Payment
Like most employees of the FBI, the pay for a FBI Intelligence Analyst job is based on the government General Schedule (GS) salary scale. An entry level Intelligence Analyst can expect to be paid at the GS-7 level. Over the course of a career an Analyst can be promoted to GS-14. If you become a manager or supervisor, you may be able to earn the GS-15 designation. FBI Intelligence Analysts will also receive a benefits package.
If you have the right skillset and are able to pass the strict application process, you can work in the FBI as an Intelligence Analyst. As an FBI Intelligence Analyst, you will assist in improving national security by examining and providing useful information to field agents and policymakers.