Not everyone who works for the FBI is a Special Agent. In fact, some of the most important jobs within the entire Federal Bureau of Investigation don't involve working in the capacity of an agent, but in vital professional capacities.
From police workers to support and analysts, these vital professionals form the nerve center of a multifaceted organization that exists to protect our rights across the board. Explore the various job openings and opportunities for those looking to work as FBI professional staff, and the role they play in protecting our nation.
FBI Police Officers Career
As opposed to Special Agents, the FBI maintains a police force whose mandate is specifically to provide law enforcement and security for FBI staff, facilities and property and the surrounding areas. These police have full arrest and law enforcement powers, and provide not just criminal investigations and law enforcement, but security for FBI functions. Their jurisdiction extends to FBI operations, buildings, grounds and facilities wherever they might be. These officers work flexible hours and undergo extensive training in law enforcement, tactics and security.
Find schools and get information on the program that's
right for you.
(It's fast and free!)
Featured Schools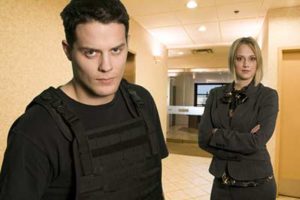 Investigative and Surveillance Specialists Career
These professionals help to aid Special Agents in counterterrorism, counterintelligence and surveillance investigations, helping to implement technological as well as on-the-ground activities from computer and data monitoring to observation and communications. This job requires the ability to transfer to any office around the country at a moment's notice.
Intelligence Analyst Professionals
These men and women support one of the most important functions of the Bureau—that of the gathering and analysis of information and data related to criminal activities and threats to our nation. There are three different potential paths in which an intelligence analyst might work. Tactical analysts, collection and reporting analysts and strategic analysts. Each has very specific job duties upon which agents in the field and in investigative capacities rely to protect U.S. interests.
Discover criminal justice & law enforcement programs that are a match for you!
Linguists Career
Linguists are essential in translation and decoding of language-based intelligence that has an effect on national security. They are instrumental in counterterrorism activities as well as bringing down organized crime, drug dealing and even human trafficking.
Information Technology Professionals
IT is an emerging job and ever-important field in the FBI. Stopping cybercrimes and cyberterrorism is essential to the FBI's mandate. Professional IT staff maintain technical operations and help to battle against hackers as well as developing new software and code analysis and implementation to protect against all manner of cyberattacks and intrusions.
Applied Sciences Career
Those who work in the applied sciences include engineers, biologists, chemists, physicists and a range of other research and scientific fields. They perform lab testing, sample analysis, information analysis, code breaking and a range of other vital scientific functions for the FBI.
Of course, the Bureau also counts on the services of managers and a wealth of clerical, public relations and other support positions, without whom the organization could simply not function. If you want to help protect our country and its citizens from dangers both internal and from other nations, look into how the life of a Special Agent isn't for you, any of these professional positions might be an ideal path for you.