Along with terrorism, one of the fastest-growing and ever-changing threats faced by our nation today are cybercriminals. These unscrupulous individuals seek to misuse technology to steal industrial and government secrets, either to undermine U.S. activities or to put our national interests at risk as well as to exploit innocent people.
The Federal Bureau of Investigation's Cyber Crimes Division exists to combat these threats and protect information systems assets, whether corporate, governmental or personal. Explore the mandates, responsibilities and duties of an FBI special cybercrimes agent, and learn what they do to keep us safe from technological threats.
Get Your Degree!
Find schools and get information on the program that's
right for you.
(It's fast and free!)
Stopping Cyber Terrorists
Cyberterrorists are a growing threat to not only our nation, but to security across the world. These individuals and organizations seek to sabotage the intelligence and information of the United States and allies by not just stealing confidential secrets, but unleashing malware, viruses and other harmful code into our networks, which can cause billions of dollars in damages and weaken our nation overall.
Criminals who seek to undermine our information technology security include not just individuals but terrorist organizations and rogue nations. The Cyber Division of the FBI seeks to constantly stay ahead of these enemies and develop new technologies to not only protect our assets, but to fight back against such attacks to bring down the attackers themselves.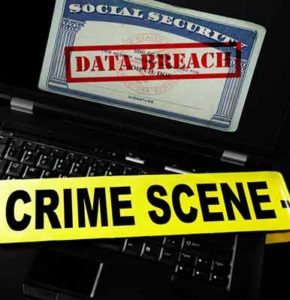 Cyber Warfare: A New Battle for a New Age
Cyber warfare is an increasing threat to world security. As more and more of our information is online, it becomes ever more vulnerable to remote exploitation. The core responsibility of the Cyber Division is to protect U.S. information both on private and public networks. Constant vigilance and efforts are required to defend these assets and protect the privacy and safety of our government, our institutions and our citizens.
The Cyber Division investigates computer crimes, data theft and exploitation, and to shore up security on networks and for data storage and technology. The Regional Computer Forensics Laboratories of the Federal Bureau of Investigation are the heart of these investigations, assessing damaged devices and retrieving lost data that can be vital to tracking rogue operations.
In addition, the Division disrupts digital spies, saboteurs and thieves in private and business dealings. They seek to stop corporate espionage and protect private citizens from data breaches across the board using the latest digital technology as well as working in close conjunction with law enforcement agencies.
The Duties of an FBI Special Cybercrimes Agent
An FBI special cybercrimes agent will conduct investigations into digital attacks and data breaches, interrogate witnesses and suspects to uncover details and clues, gather physical and digital evidence of hacking and IT infiltration, stay on top of the latest information technology systems, work with experts to develop new technologies through analysis of hostile code, work with cyber-crime units at state, local and federal levels as well as with allied nations, and ensure the integrity of government security systems.
If you're a technophile who loves the idea of protecting people against unscrupulous hackers, a career as an FBI special cybercrimes agent might be the perfect path for you. Look into the requirements and get started on this amazing career today!