The FBI has five overarching specialty areas, and the Directorate of Intelligence is one of these. This area is one of the most important specializations to maintaining and defending our national security, especially since 9/11 when the Bureau shifted priority to counterterrorist activities.
Since that time, the DOI has grown in both budget and staff by leaps and bounds, and is a leader among FBI operations. Learn about the FBI Intelligence Division, and the responsibilities and duties of an FBI special intelligence agent in protecting our national security.
Get Your Degree!
Find schools and get information on the program that's
right for you.
(It's fast and free!)
FBI Special Intelligence Agent Job Duties
An FBI special intelligence agent will serve in one of three major capacities in the course of their duties. They could be an intelligence analyst, who gathers information from digital and personal sources, analyzes and breaks down this data, and creates actionable strategies for addressing problems.
Secondly, they might serve as language analysts, who speak multiple languages and help to decipher and decode communications in varying modes, both domestic and international.
Finally, an agent could serve as a specialist in physical surveillance, who helps to collate information regarding terrorist and criminal activities via on-ground and technological surveillance techniques.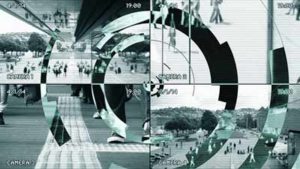 Skills and Job Duties of Intelligence Agents
Special Agents who work for the DOI in an intelligence capacity require a variety of special skills and training to perform their daily duties, which include:
Interview witnesses and interrogation of suspects regarding criminal activities
Intercept, break down and analyze various terrorist or criminal communications
Infiltration of terrorist zones to conduct surveillance on organizations
Cultivate human assets to gather intelligence from terrorist organizations
Maintain IT systems and security to support FBI initiatives
Create and issue reports disseminating information to any relevant agency
Issue recommendations and implement strategies for national security
How to Become a DOI Special Agent
The first step in becoming a DOI Special Agent is to fulfill the requirements for FBI agency. These include an age range of 23-37 years old, college education, valid driver's license, U.S. citizenship, several years of full-time work experience, rigorous criminal background, financial, and security checks, extensive specialized and physical training at the FBI training facility at Quantico, VA, and vast knowledge in the area in which you seek to specialize.
Only the most qualified, skilled and dedicated agents get to work in the Directorate of Intelligence as an FBI special intelligence agent, but the job is highly rewarding and exciting, with new challenges every day. One day on the job you might be actively battling a hacker attempting to infiltrate government systems. The next, you might be analyzing hostile code from a failed attack in an effort to create new security systems to protect security. Still another day might find you giving a talk to a college class or corporate seminar to educate others on the best information security policies and procedures.
If you love gathering and analysis of information, and the means by which we interact and network with each other, than becoming a Special Agent within the Directorate of Intelligence might be the ideal FBI career for you. Explore the requirements to enter this exciting field and get started on your path today!