Cyber crimes are defined as a crime that involves a computer and a network. It today's connected world, the threat of cyber crime is serious and is growing fast. The Federal Bureau of Investigation (FBI) is the leading agency for the investigation of such crimes and works to combat cyber attacks that are becoming more and more sophisticated, prevalent and dangerous as time goes on.
The United States is an especially popular target for cyber crimes. American citizens are often targeted by identity thieves and scammers, and even children are vulnerable to online predators. Additionally, companies may be targeted for sensitive data and trade secrets, and educational institutions may be attacked for their research findings and data.
Clearly, the job of protecting America's citizens, businesses and institutions from cyber crimes is paramount. Let's take a closer look at how the FBI works to prevent and investigate these online threats.
Computer and Network Cyber Crimes
Did you know that billions of dollars are spent each year to repair systems damaged or destroyed by cyber attacks? The attacks can range from small-scale intrusions by computer geeks to extremely destructive and dangerous intrusions by terrorists.
Find schools and get information on the program that's
right for you.
(It's fast and free!)
Featured Schools
National security is the top job priority for the FBI, so counterterrorism, counterintelligence and criminal computer intrusion cases are the main focus of its cyber programs. Recently, the Bureau has developed the latest, most advanced technological capabilities in order to combat cyber criminals.
These new developments include a new Cyber Division at the FBI Headquarters, highly trained cyber squads at each of the 56 field offices, Cyber Action Teams that travel globally to investigate cases, Computer Crimes Task Forces throughout the states and a partnership with other federal agencies to work together to combat cyber crime.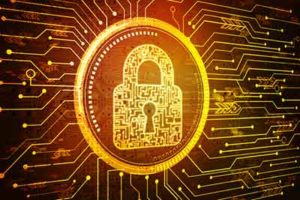 Cyber Crimes Specialties and Units
Computer Forensic Examiner– If you are considering a career in the growing field of computer forensics, working for the Federal Bureau of Investigation as an examiner is an excellent option. As a computer forensic examiner, you will recover, collect, analyze and present digital evidence for both non-cyber and computer-related crimes.
Cyber Action Team– The Federal Bureau of Investigation (FBI) deals with cyber crimes such as identity theft, espionage, fraud, intellectual property rights violations, child pornography, extortion and more on a daily basis. As part of a Cyber Action Team (CAT), individuals will have a part in fighting this growing threat to the United States' national security.
Fighting Against Ransomware
Ransomware has the ability to impact schools, hospitals, small and large businesses, state governments, law enforcement agencies and much more. This malware can encrypt important digital files and demand a ransom in order for them to be unlocked.
Ransomware can be detrimental to these sorts of organizations. Regular operations are disrupted, sensitive information is lost or stolen, reputations are destroyed and finances are spent or depleted in order to restore systems.
Today, ransomware is much more sophisticated than the old email scams you may be used to. It can attack individual emailers specifically or use legitimate websites to seed malicious code and infiltrate unpatched software on end-user computers.
Discover criminal justice & law enforcement programs that are a match for you!
The FBI is working to make the public aware of preventative measures they can take to protect themselves or their businesses from ransomware. They strongly recommend that you do not pay ransom in order to restore your data. This is incentive for cyber criminals to continue these types of attacks and they will not always return your data even if you pay.
Cyber Crime Initiatives
In an effort to combat online predators, identity thieves and other cyber criminals, the FBI has several initiatives in place. These initiatives include the following:
If you're interested in joining the FBI in its work against cyber crimes, a career as a computer forensics examiner or as part of a Cyber Action Team may be for you.