If you're wondering where your FBI career will take you after your application is accepted, the answer is—further education and training! FBI agents are some of the most highly-trained and expert law enforcement and intelligence agents in the world, and it all begins at the FBI Training Academy.
It is here that every agent, from field agents to Special Agents, intelligence analysts, DEA agents, law enforcement agents, and even some foreign partners gets their basic skills and knowledge to protect people from terrorists and criminal networks. Read an overview of the FBI Academy, its operations, and the kind of training and skills that a new agent or specialist receives as they begin their Bureau career.
FBI Academy
The FBI Academy was first established in 1972 and is the heart of the Bureau's Training Division. It is located in Quantico, VA and encompasses 547 acres of private woodland, closed to the public. It is within the greater grounds covered by the Marine Corps Base Quantico.
Find schools and get information on the program that's
right for you.
(It's fast and free!)
Featured Schools
The Academy is dedicated to serving as the premier law enforcement research, training and educational center in the world, as well as advocating for worldwide best practices for law enforcement. The facility contains the most modern amenities and technology, from conference rooms to classrooms, dorms, modern fitness facilities, firing ranges, a swimming pool, extensive library and even a mock town for performing exercises and drills.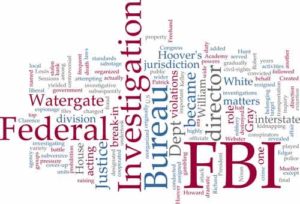 Who Trains at the Academy?
Of course FBI Special Agents, intelligence analysts and professional staff gain their training at the Academy. However, the facilities are not just restricted to FBI employees. Civilian law enforcement agents in the private sector also can gain training here, as well as foreign partner organizations.
There are a wealth of training programs offered through the academy. In addition to basic field training which grants the core skills for all FBI agents, trainees will undergo basic and advanced firearms training. They can enter a Hogan's Alley training complex where DEA and FBI trainees learn how to conduct investigations, hone their firearms skills and tactical maneuvering.
The Tactical Emergency Vehicle Operations Center, or TEVOC, allows trainees to hone their driving skills. A survival skills program trains students on the mindset and skills required for high-risk operations and critical situations.
Discover criminal justice & law enforcement programs that are a match for you!
Civilian Law Enforcement Training
The Law Enforcement Executive Development Seminars (LEEDS), which are targeted at CEOs of mid-sized law enforcement across the nation. At the top level of law enforcement training is the National Executive Institute, or NEI. This "crown jewel" of FBI training initiatives, it provides highly advanced education for law enforcement, from ethics to affirmative action, public relations and even the impact of criminals on police and international trends that affect police functions.
The FBI Academy is at the top of all law enforcement training programs in the world, and if you're looking to be at the top of your game, and start your career as an FBI Special Agent or staff member, this is where your journey truly begins. With the most advanced methods, high technology and a second-to-none repository of law enforcement information in its library, you couldn't ask for a better place to start.